How to set up iPhone
Newly acquired iPhone calls for setting up to get started using the device. Setting up the iPhone requires an internet connection or connecting it to a computer.
Requirements for setting up iPhone
The following are essential material and products to use on how to set up iphone successfully;
Internet connection
You need an internet connection through cellular data or Wi-Fi network that you have access to, and you can connect to during the setup process.
Apple ID and password
You need to create an account with Apple to access its products and services or use your existing account details.
Backup of your previous iPhone
You require your previous iPhone device or its backup in case you need to transfer the data into your current mobile device.
Step by step process on how to set up iphone
The following is the step by step process to set up an iPhone successfully:
Switch on your device
Press the power button until the Apple logo displays. Scroll down through the screen to do the minor setups here. Select your language, country, and region.
Use Quick Start
If you have an older device running the latest iOS, you can turn it on and bring the two devices close.
A QuickStart menu appears on the screen and has the option of using the Apple ID to set up your new iPhone. Follow the instructions and complete the set up using the QuickStart option.
Activate your device
You need to connect to a cellular network or a Wi-Fi network. To use a mobile data network, you must insert a sim card.
Create passcode by setting up a touch ID or face ID
With the touch ID and face ID features, one can use fingerprint and face recognition to authenticate and authorize when using the device. Set up a passcode to protect your data.
Restore your information and data
Tap the restore option to get the information and data from the old device or a backup option.
Sign in with your Apple ID
At this step, you prompted to sign in using your Apple ID. Enter your Apple ID and password to continue.
Automatic updates
You are required to turn on automatic updates and set up other features such as Siri.
Screen time and display options
Set up the screen time and display settings that will give them time to spend on the screen in its inactive state.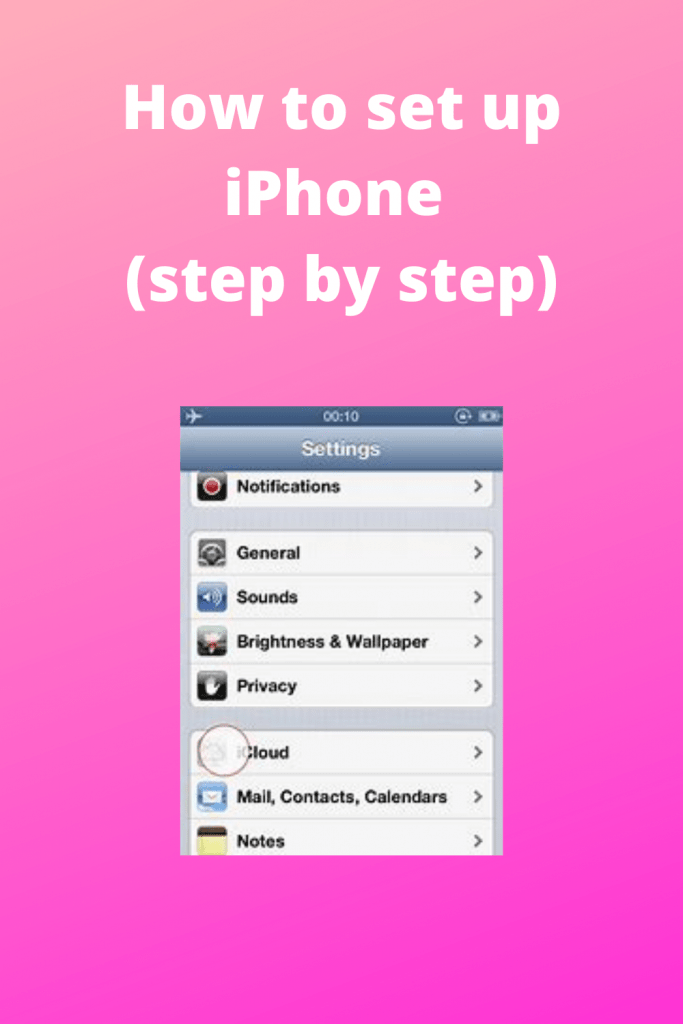 The process of how to set up the iPhone entails following the above simple and precise steps and having the necessary information.
Consistently developing the step by step set up wizard and providing all the information required in each wizard ultimately sets up the device. You can get started using your device.
Cookies are very important on an iPhone; they are created by the various sites you visit while browsing online. Cookies make the online browsing experience easier by ensuring the browsing information is saved. In addition, these sites can keep you signed in with cookies, remember the site's preferences, and allow you access to any relevant content. Thus it is always important to enabling cookies.
This article enlightens you on how to enable cookies on iPhone.
Materials you require
To enable cookies on iPhone, you need to have an iPhone, a setting app, and lastly, you need a reliable internet connection.
Step 1.
On your, iPhone you should open the setting app; this setting app is found on the home screen after pressing the home button at the center of the iPhone.
Step 2.
After opening the setting app, you will scroll down this app; there are various options available on this app, but tap on the option 'safari.' After tapping on this option, you will see many other options for safari.
Step 3.
You should scroll down to the security and privacy section. In this section, you'll see the part with the 'Block all cookies option.
Step 4
Click on this button, at the right, click the slider; this is to disable 'block all cookies, by ensuring you tap to make it on. That is if you had turned on the option earlier. Turning off the button will enable the cookies on your iPhone. Make sure the slider on this button turns grey, not green. Turning off the 'Block, all cookies' means that the cookies on your iPhone are not blocked; thus, you can use them while browsing.
Now you've enabled the cookies on your iPhone, and you can enjoy an easy browsing experience on any website.
Expert tip: After changing the settings, it is important to restart the iPhone for the changes to take effect.
Conclusion
Cookies are essential in many websites you visit daily. These cookies provide for logging into the various sites and remain logged in. Therefore, you should know how to enable cookies on your iPhone so that you can quickly solve the issue in case a site you are browsing is misbehaving due to blocked cookies.